SEROLOGY AND MOLECULAR IDENTIFICATION OF RUBELLA VIRUS IN PEDIATRIC CATARACT AT MOEHAMMAD HOESIN PALEMBANG
Abstract
Congenital cataract can be found 0.6 - 6 in every 10.000 births. The most etiology is the genetic abnormality but infection is the etiology that can be controlled. Rubella infection is about 10-15 % from all etiology of congenital cataract. Rubella virus is linked with congenital rubella syndrome (CRS). Today there is no data in Indonesia about identification of rubella virus in cataract lens. The purposed of this study to identify rubella virus in children with cataract by blood serology examination and molecular (PCR from lens). The design of this study was descriptive study and this is a pilot study about rubella virus in cataract lens in Indonesia. We had 9 samples - 15 eyes with congenital cataract and juvenile cataract from July 2016 until September 2016. We did blood serological examination IgG rubella, and PCR examination from lens which was taken from aspiration intraoperative. Result: from 15 eyes; 6 eyes PCR (+) with IgG rubella (+) (40 %), 2 eyes (13.33 %) PCR (-) but IgG (+), 4 eyes (26.67 %) with PCR (+) with igG (-), and 3 eyes (20 %) d PCR (-) with IgG (-). Overall from 9 samples there are 7 samples with PCR (+) rubella and 2 samples with PCR (-). There were 7 cases with rubella positive from 9 samples in the lens from pediatric cataract patient during July 2016 until September 2016. PCR examination from cataract lens is much more sensitive than serological blood examination.
Keywords
Congenital Rubella Syndrome, Pediatric Cataract, Rubella Virus, PCR
DOI:
https://doi.org/10.36706/mks.v52i3.12502
Refbacks
There are currently no refbacks.
Indexed in: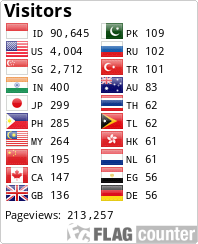 View My Stats