PROGNOSTIC TEST OF SOFA SCORE WITH THE ADDITION OF LACTATE LEVELS IN PREDICTING 28-DAY MORTALITY OF SEPSIS PATIENTS IN THE INTENSIVE CARE UNIT AT RSMH PALEMBANG
Abstract
Sepsis is defined as a life-threatening organ dysfunction caused by the host's unresolved response to infection. Many scoring or biomarkers can be used as a prognostic scoring scoring. Lactate is an indirect measurement of tissue perfusion. SOFA scores and can be applied in predicting independent mortality. Also recently found an increase in SOFA along with an increase in lactate. This study aims to determine the ability of SOFA scores with addition of lactate in predicting mortality in sespsis patients. Observational analytic study with a cross- sectional design using data of sepsis patients treated from January - December 2018 at RSMH Palembang. Inclusion criteria in this study were patients who were treated in intensive care with a diagnosis of sepsis and aged > 18 years with exclusion criteria had incomplete medical record data, referral patients from other hospitals, patients treated less than 24 hours in RSMH Palembang and readmission patients to the intensive unit in the same maintenance period. SOFA scores with additional Lactate levels had a cut-off point of ? 12 with a sensitivity value of 85.0%, specificity: 85.4%, AUC: 92.8%, while the SOFA score had a cut-off point of ?7 with a sensitivity value of 80%, Specificity: 72.9%, AUC: 81.1% in predicting the 28-day mortality of sepsis patients at RSMH Palembang. There was a difference in the prognostic value of the SOFA score with the addition of lactate levels compared to the SOFA score in predicting 28-day mortality of sepsis patients in the intensive care unit of RSMH Palembang.
Keywords
Lactate, Mortality, Sepsis, SOFA
DOI:
https://doi.org/10.36706/mks.v52i3.12510
Refbacks
There are currently no refbacks.
Indexed in: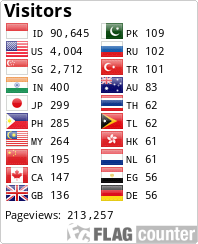 View My Stats