ASSOCIATION BETWEEN METABOLIC SYNDROME AND CORONARY HEART DISEASE IN WOMEN PATIENTS AT DR. MOHAMMAD HOESIN HOSPITAL PALEMBANG
Abstract
Metabolic syndrome is still a risk factor for coronary heart disease. This study aims to analyze the association between metabolic syndrome and coronary heart disease in women. This study is an observational analytic study using a cross-sectional design on 138 samples selected using consecutive sampling method and data were collected through observation of the medical records of patients at dr. Mohammad Hoesin Palembang. The results showed that the highest proportion of metabolic syndrome components in the sample of this study was hypertension (54.3%), while the lowest was hyperglycemia (26.8%). This study found a significant relationship between metabolic syndrome and coronary heart disease in female patients (p = 0.047). Female patients with metabolic syndrome had a 2.218 times greater risk of developing coronary heart disease (PR 2.218 95% CI = 1.072 - 4.587).
Keywords
metabolic syndrome, coronary heart disease, women
DOI:
https://doi.org/10.32539/mks.v54i2.13809
Refbacks
There are currently no refbacks.

This work is licensed under a
Creative Commons Attribution-ShareAlike 4.0 International License
.
Indexed in: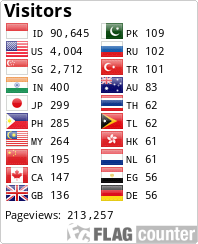 View My Stats