PENGARUH EKSTRAK KULIT JERUK PURUT (Citrus hystrix DC.) TERHADAPPENURUNANKADAR ASAM URAT MENCIT JANTAN (Mus musculusL.) YANG DIINDUKSI KALIUM BROMAT DAN SUMBANGANNYA PADA PEMBELAJARAN BIOLOGI SMA
Abstract
Abstract:This study aimed to determine the effect of lime peel extract to reduce uric acid levels of mice. The method used was experimental method with the complete randomized design using 24 male mice. This study consisted of four treatments and six repetitions. Treatment for the provision of distill water (control) and three dose levels consisting of 1,25 mg/10 gBB (P1),2,5 mg/10 gBB (P2), dan  5 mg/10 gBB (P3). The data were analyzed by doing the analysis of variance followed by computation test of Honestly Significant Difference (HSD).The obtained results showed that the average uric acid levels of this study were 1,8 mg/dL at a dose of 5 mg/10 gBB (P3) as the highest impact and 4 mg/dL at a dose of 1,25 mg/10 gBB (P1) as the lowest effect. Diversity analysis showed that the lime peel extract has the significant impact in reducing of uric acid levels of male mice. Honestly Significant Difference test (HSD) showed that there was a dose of lime peel extracts which is effective in reducing uric acid levels in mice; it was a dose of 5 mg/10 gBB. Based on the reduction of the uric acid levels, it could be concluded that lime peel extract could significantly reduce uric acid levels in mice. Information of the result in this study could be the input learning materials of Biology subject for the tenth senior high school students in the second semester on the Plantae Kingdom topic especially in competency 3.3 which explains about describing Divisio's characteristics in the Plantae Kingdom and its role for the life survival on earth.
Keywords:Lime peel extract, uric acid levels, mice
DOI:
https://doi.org/10.36706/fpbio.v4i1.4946
Refbacks
There are currently no refbacks.
Index by:
Author Support Tools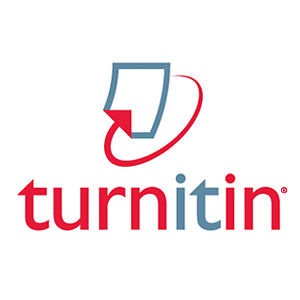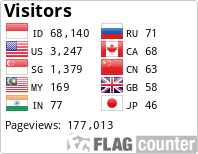 Contact Person :
Dr. Riyanto, M.Si.
Program Studi Pendidikan Biologi
Email : jpb@fkip.unsri.ac.id
Kampus Indralaya - Jalan Raya Palembang Prabumulih Km. 32 Ogan Ilir Sumatera Selatan
Kampus Palembang - Jalan Ogan, Bukit Besar Palembang