JENIS-JENIS MAKROFITA PERAIRAN DI KOLAM RETENSI SEKITAR INDUSTRI PT SEMEN BATURAJA KABUPATEN OGAN KOMERING ULU DAN SUMBANGANNYA TERHADAP PEMBELAJARAN BIOLOGI SMA
Abstract
Abstract:Had done research on the types of aquatic macrophytes in retention ponds around the industry PT Semen Baturaja OKU which can be used as scientific basic data to conservation and improvement of environmental quality. The research method that has been done exploratory and descriptive method, with sampling using exploration technic. The results showed 4 types of macrophytes found in the waters of an retention pond I PTSB OKU classified into 4 parts which family Poaceae, Cyperaceae, Convolvulaceae and Gentianaceae comprising each one kind. Then also found 17 species of macrophytes waters retention pond II PTSB OKU. The macrophytes classified into 11 parts which family Cyperaceae consists of 4 types, Poaceae 2 types, Pontederiaceae 2 types, Araceae 2 types, and comprising each one kindButomaceae, Hydrocharitaceae, Ceratophyllaceae, Polygonaceae, Gentianaceae, Convolvulaceae and Onagraceae. The results of this research expected to be a contribution biology learning for second semester of 2nd grade senior high school on the basic competence 3.7 which described the characteristics divisio of world plants and its role for the survival of the earth in the form of making herbarium, preserved wet, booklets and Worksheet Students.
Keywords: Aquatic macrophytes, retention pond of PT Semen Baturaja OKU, macrophytes learning contribution
DOI:
https://doi.org/10.36706/fpbio.v4i1.4951
Refbacks
There are currently no refbacks.
Index by:
Author Support Tools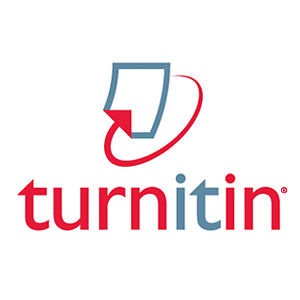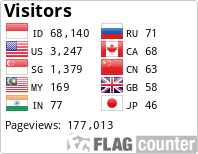 Contact Person :
Dr. Riyanto, M.Si.
Program Studi Pendidikan Biologi
Email : jpb@fkip.unsri.ac.id
Kampus Indralaya - Jalan Raya Palembang Prabumulih Km. 32 Ogan Ilir Sumatera Selatan
Kampus Palembang - Jalan Ogan, Bukit Besar Palembang