KOMPOSISI SERANGGA GOLONGAN HERBIVORA, PREDATOR DAN PARASITOID DI PERKEBUNAN KELAPA SAWIT PT. PN VII KECAMATAN NATAR DAN SUMBANGANNYA PADA PEMBELAJARAN BIOLOGI DI SMA
Abstract
Abtract: This study aims to reveal information about the insect composition of herbivores group, predators and parasitoids in oil palm plantations PT. PN VII Natar Subdistrict. Sampling was conducted in Afdeling 1 in July-August 2015. The method of catching by using hand picking, insect net, and fit fall trap way. The result shows that in the oil palm plantations PT. PN VII District of Natar, the total composition of the components of the ecosystem of the entire Ordo is the highest as herbivorous insects or pests as many as 332 individuals, namely from the Ordo Lepidoptera consists of Pieris rapae 133 Individuals, Melittia sp 3 Individuals, Hylephila phyleus 4 Individuals, Cercyonis pegala 15 Individuals and Danaus Plexippus nivosus 4 Individuals, Ordo Orthoptera consists of Stenopelmatus Nigrocapitatus 5 Individuals, Acheta domestica 46 Individuals, Dissosteira Carolina 7 Individuals, Melanoplus bivittatus 36 Individuals, Tettigidea lateralis 5 Individuals, Scudderia furcate 38 individuals, and Allonemobius fasciatus 13 individuals, the Ordo Hymenoptera consisting of Xylocopa virginica 6 Individuals, Anthophora plumipes 3 Individuals and Triepeolus lunatus 1 Individuals. Ordo Hemiptera consists of Leptoglossus gonagra 3 Individuals and Leptocorisa acuta 5 Individuals and Ordo Coleoptera consists of Eburia quadrigeminata 5 Individuals. Total composition components of the ecosystem of the entire Ordo, which acts as a predator as many as 288 individuals, namely from the Ordo Hymenoptera consists of Formica sp 175 Individuals, Oceophylla smaragdina 54 individuals, the Ordo Odonata consists of Neurothemis terminata 30 Individuals, Brachythemis contaminata 19 Individuals and Pantala flavescens 5 Individuals, Ordo Mantodea consists of Mantis religiosa L 4 Individuals, Ordo Dermaptera consists of Forficula auricularia 1 Individuals. Total composition component of the overall ecosystem of the most lowest Ordo are as many as 21 individual parasitoids that of the Ordo Hymenoptera consisting of Phygadeuon fumator 1 Individuals, Cramastinae sp 3 Individuals, Sarchopaga Carnaria 5 Individuals, Musca domestica 2 Individuals, Lucillia sericata 10 Individuals. The Information on the results of this study are expected to be an alternative example of contextual learning in high school biology class X Basic Competencies 3.8 Describing Indonesia's biodiversity, and conservation efforts as well as the use of natural resources. Keywords: Composition, insects, class, oil palm plantations.
DOI:
https://doi.org/10.36706/fpbio.v3i1.4955
Refbacks
There are currently no refbacks.
Index by:
Author Support Tools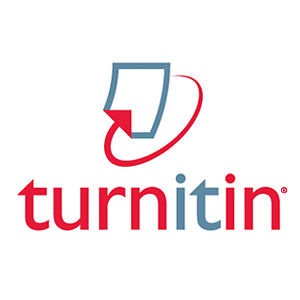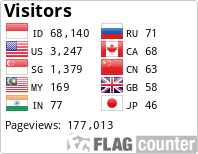 Contact Person :
Dr. Riyanto, M.Si.
Program Studi Pendidikan Biologi
Email : jpb@fkip.unsri.ac.id
Kampus Indralaya - Jalan Raya Palembang Prabumulih Km. 32 Ogan Ilir Sumatera Selatan
Kampus Palembang - Jalan Ogan, Bukit Besar Palembang